Early Booking Bonus: Save 10% on your cruise fare if you book and pay in full by August 31, 2018
Iceland & British Isles Cruise
July 31-August 11, 2019
Join the Purdue President's Council for an unforgettable 11-night cruise on the ultra-luxury, all-inclusive Silversea's Silver Wind to explore the jewels of the north Atlantic. With just 296 guests, the Silver Wind is an intimate ship that is timelessly elegant, yet luxuriously relaxed.
During this unique itinerary, enjoy Iceland's secluded villages and breathtaking scenery that includes lava fields, boiling springs, and Godafoss, the "waterfall of the Gods". Visit the Faeroe, Shetland, and Orkney Islands for their charming ports and ancient ruins, and spend a night in historic Edinburgh to see the world famous Tattoo. Head south for a night in England's cosmopolitan capital, London, where you will dock in the center of the city at the iconic Tower Bridge.
Your participation supports
Ever True: The Campaign for Purdue University
A $250-per-person donation to the President's Council Enrichment Fund is included in your package. Your tax-deductible donation allows the University to deliver higher education at the highest proven value by creating new scholarships, funding facilities, and supporting innovative programs.
Itinerary Highlights:
Eleven-night ultra-luxury cruise to Iceland and the British Isles aboard the all-suite Silversea's Silver Wind 
Discover the dramatic Godafoss waterfall, picturesque fishing towns, lava fields, boiling springs, and stunning landscapes with four days sailing around Iceland's beautiful north coast
Visit the unique Faeroe, Shetland, and Orkney islands, each with its own exciting culture and history, and view their rugged cliffs, rolling hills, charming harbors, and archeological treasures
Spend a night in Scotland's historic capital, Edinburgh, to see the world-famous Tattoo, a festival of music, dance, and military performances
Dock in the center of London at Tower Bridge making it easy to explore the city's iconic landmarks
Optional exclusive President's Council shore excursions to be offered in select ports of call—more details to come!
Onboard the Silver Wind:
Purdue President's Council Welcome Reception
$100-per-person onboard credit (shore excursions, spa, shop)
All meals provided—open seating in a choice of dining venues with regional delicacies and gourmet cuisine, plus in-suite dining and 24-hour room service
Complimentary beverages in-suite and throughout the ship, including fine wines, champagne, and premium spirits, plus specialty coffees, juices, and soft drinks
Butler service for all guests, in every category
Sophisticated entertainment in the Show Lounge, including full-scale-production shows, soloists, cultural entertainment, and enrichment lectures
Personalized service – nearly one crew member for every guest
Included gratuities for butler, housekeeping, bar, and dining staff
Complimentary transportation into town in most ports
One hour of free Wi-Fi per day for all guests
Purdue President's Council and Global Tracks staff
Exclusive Iceland Land Package 
Optional Pre-Cruise Package July 28–31, 2019
The Land of Fire and Ice! Join your fellow Boilermakers for a custom, four-day program based in Reykjavík that highlights Iceland's most popular sights! Our full-day tours explore Iceland's "Golden Circle" which includes Gullfoss Waterfall, Strokkur Geyser, and Thingvellir National Park, plus a tour to the South Shore to see the black lava sand coast and impressive rock formations. The famous mineral-rich Blue Lagoon is an experience not to be missed!
Package price per person: $2,915 for double occupancy, $3,645 for single occupancy
Deposit: $500 per person
Itinerary:
Wednesday, July 31, 2019 | Reykjavík, Iceland
The world's most northerly capital enjoys almost 24-hour sunlight in the summer, all the better to show off the city's eclectic architecture and dazzling natural wonders. On a bay overlooked by Mt. Esja, Reykjavík presents a colorful sight of concrete houses painted in light colors, topped by vibrant red, blue, and green roofs. The city is home to half of Iceland's population. Soak in the milky Blue Lagoon, visit Gullfoss Waterfall, explore Pingvellir National Park, a UNESCO World Heritage Site, or discover the vibrant local museum and art scene.
Thursday, August 1, 2019 | Isafjördur, Iceland
Your ship will take you to the heart of the fjords of North-West Iceland, a wild land of lost valleys and steep cliffs. In this very isolated region, we find the Isafjörður fjord, undoubtedly one of the most beautiful in the country, known for its relief forged by ancient basaltic flows. The town of Isafjörður, nestled at the back of the fjord, is a delightful little village that lives almost exclusively from fishing. Surprisingly, considering the remoteness of its location and its compact size, Isafjörður is a modern and lively place to visit, offering a great choice of cafes and restaurants.
Friday, August 2, 2019 | Akureyri, Iceland
Akureyri, called the Capital of the North, is the second largest urban area in Iceland, and a lively one at that. Hemmed by the 37-mile long Eyjafjörður, Akureyri is sheltered from the ocean winds and embraced by mountains on three sides. Late 19th-century wooden houses impart a sense of history, and the twin spires of a modern church rising on a green hill near the waterfront, provide a focal point. To the south of Akureyri is the pyramid-shaped rhyolite mountain Súlur. Beyond it is Kerling, the highest peak in Eyjafjörður District.
Saturday, August 3, 2019 | Seydisfjördur, Iceland
At the end of a scenic ten-mile fjord, discover Seyðisfjörður, a beautiful 19th-century Norwegian village on the east coast of Iceland. Its colorful houses and a small blue church stand nestled between enchanting rivers and waterfalls. The village, surrounded by mountains with snow-capped peaks, has around 700 inhabitants. This small fishing port with a picturesque charm is not far from Skálanes, a nature reserve that is home to about fifty bird species. This port combines nature and culture, with guaranteed wonderment.
Sunday, August 4, 2019 | Day at Sea
Spend the day enjoying the luxurious amenities of the Silversea's Silver Wind.
Monday, August 5, 2019 | Tórshavn, Faeroe Islands
More than 600 miles from Denmark's west coast lie the Faroes, a triangle of eighteen windswept islands, seventeen of which are inhabited. Tórshavn is a picturesque port with a rich Viking heritage and ancient ruins. This charming and historic port features small wooden houses with turf covered roofs, deep green valleys and fjords, and a colorful harbor. The town and the surrounding areas are ideal for window-shopping and pleasant strolls. Highlights include Skansin Fort, Tórshavn Cathedral, and Tinganes, the city's tiny, but delightful historical core.
Tuesday, August 6, 2019 | Lerwick, Shetland Islands, Scotland
Nestled on the northernmost part of the British Isles, the Shetland's are made up of almost 100 islands. Lerwick, the main and only town of the Shetland Islands, is a cosmopolitan seaport that offers guests warm hospitality, dramatic cliffs, an Old Town with many 17th-century buildings, and a lively past of smugglers and shipwrecks. Discover ruins that date back to the Stone Age, moss-covered moors, and the rugged Scottish Highlands in this spirited maritime village.
Wednesday, August 7, 2019 | Kirkwall, Orkney Islands, Scotland
In bustling Kirkwall, the main town on Orkney, there's plenty to see in the narrow, winding streets extending from the harbor. One of the best-preserved historic small towns in Scotland, Kirkwall is home to 17th and 18th-century buildings, as well as ancient Norse ruins, like the 5,000-year-old stone settlement Skara Brae, and the St. Magnus Cathedral, constructed in 1137, that overlooks the town. Other highlights include the historical Old Town, the remains of the neighboring Earl's and Bishop's Palaces, and the Orkney Museum.
Thursday, August 8 to Friday, August 9, 2019 | Edinburgh, Scotland
Edinburgh is Scotland's stately capital city, renowned for its culture and traditions dating back over a thousand years. Stroll through Old Town and its historical area known as the Royal Mile to the Palace of Holyroodhouse, Scotland's primary Royal Palace, passing beautifully preserved Georgian and Victorian architecture. Visit Edinburgh Castle, a historic fortress that dominates the skyline and see the world-famous Royal Edinburgh Military Tattoo with performers from all over the globe.
Saturday, August 10, 2019 | London, England
Sail under the iconic Tower Bridge and disembark the Silver Wind in central London, an ancient city whose history greets you at every turn. Landmarks include the Tower of London, Big Ben, the 11th-century Westminster Abbey, and Buckingham Palace, along with an abundance of art and culture.
 Sunday, August 11, 2019 | London, England
Disembark the ship and transfer to the airport for your flight home.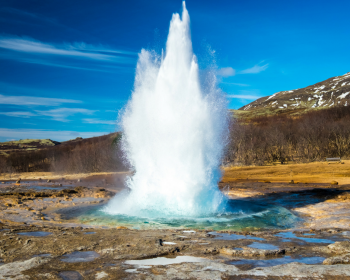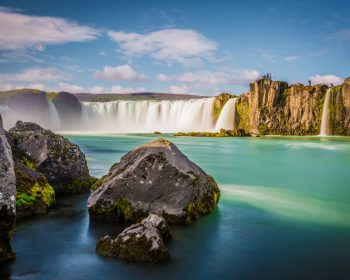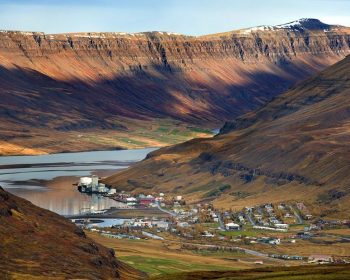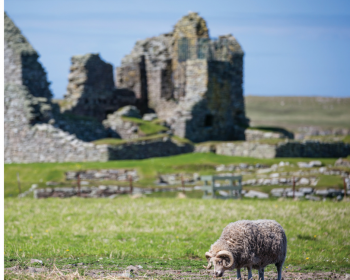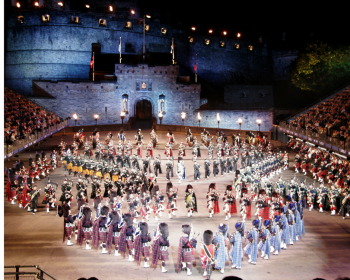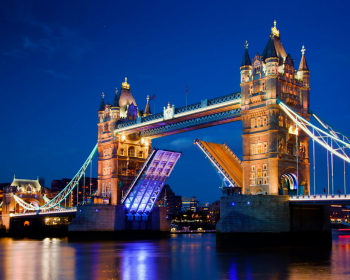 President's Council Rates:
Category & Deck
Double
Price per person
Single Occupancy Price
VIS | Vista Suite with Window | Deck 4 | 240 sq. ft.
$6,550
$11,275
VER | Veranda Suite | Deck 5, 6, 7 | 295 sq. ft.
$8,150
$14,075
MVS | Midship Veranda Suite | Deck 5, 6, 7 | 295 sq. ft.
$8,550
$14,775
MS | Medallion Suite with Veranda | Deck 8 | 490 sq. ft.
$13,150
$26,050
SS | Silver Suite with Veranda | Deck 5,6,7 | 541 sq. ft.
$15,750
$31,250
Please inquire about pricing and availability on premium suites.
Rates INCLUDE all gratuities and port taxes of $440 per person.
Double pricing is based on double occupancy or two people per suite
Single pricing is based on one person per suite and is capacity-controlled by Silversea and subject to change
Cancellation Schedule: Cancellation penalties apply once deposit is paid, so please review policy below.
Reservation Booking Terms and Conditions:
Early Booking Bonus: Save 10% on your cruise fare if you book and pay in full by August 31, 2018
Required Deposits:
Cruise Package: 25% per suite upon registration
Optional Pre-Cruise Package: $500 per person
Final Payment Due: March 26, 2019
Airfare is not included. Global Tracks will book your air arrangements for a $75 ticketing fee, or you may choose to handle your own reservation.
Passports: Passports are required for all guests and must be valid for six months after the end of the cruise.
Travel Insurance:  Global Tracks offers optional travel insurance. Purchase within 15 days of deposit for additional benefits.
Cancellation Penalties: All cancellations must be made in writing to Global Tracks. Travel Insurance and Airfare are non-refundable once ticketed. Any payment to Global Tracks constitutes your acceptance of the Terms and Conditions set herein, including but not limited to the cancellation terms.
| | |
| --- | --- |
| From time of deposit until March 26, 2019 | $200 per person penalty |
| From March 27, 2019, to April 24, 2019 | 15% of total package price penalty |
| From April 25, 2019, to May  24, 2019 | 50% of total package price penalty |
| From May 25, 2019, to June 23, 2019 | 75% of total package price penalty |
| After June 23, 2019, to departure | 100% of total package price penalty |