Tell us where you would like to travel in 2020 with the Purdue Presidents Council! Please take a moment to read about our exciting options and fill out our survey below.
Option 1: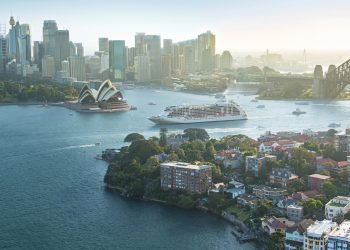 Australia & New Zealand Cruise
Sydney to Auckland on Regent Seven Seas Voyager
January 7–21, 2020
Adventure and culture collide on this spectacular voyage showcasing the vast wonders of Australia and New Zealand. Cruise from iconic Sydney to experience the rich culture of Melbourne and stop in Tasmania to explore Hobart's rich colonial heritage and natural charms. Sail into the narrow fjords of New Zealand's Fiordland National Park and shrink in comparison to the towering cliffs topped by lush mountains. Visit Auckland, the land of the Māori – each port possesses a vibrant spirit and a unique personality worth discovering. Australia & New Zealand have a bit of everything: fascinating aborigine & Maori culture, miles of breathtaking coastlines, lush rainforest, magnificent glacier-studded mountain ranges, sculpted fjords, an endless array of sporting activities, and plenty of sheep and rolling farmland.
Option 2:
Antarctica Expedition Cruise
Roundtrip Ushuaia on Silversea Expeditions Silver Cloud
January 19–29, 2020
Antarctica offers spectacular icebergs and calving glaciers, as well as the possibility of up-close encounters with penguins ashore, seals sunbathing on slow-moving ice floes, and humpback or minke whales surfacing close to the
ship. Take daily Zodiac departures in Antarctica and cruise amidst colorful icebergs, or step ashore to visit a variety of penguin rookeries and research stations on excursions led by our team of natural history experts. Go kayaking in Antarctica under the guidance of certified instructors, and cross the incredible Drake Passage to look for pelagic birds, including petrels and prions. Throughout the voyage, learn about the geology, wildlife and history of this spectacular area from lecture presentations offered by our knowledgeable on board Expedition
Team.