Southern France River Cruise
July 19-26, 2020
Join the Purdue President's Council for a seven-night Rhône and Saône river cruise past medieval villages and rolling vineyards aboard the exclusively chartered, all-inclusive, 158-guest Uniworld S.S. Catherine. Journey from Avignon to Lyon, through the wine-growing regions of Burgundy and Provence, and visit picturesque places adorned with Roman ruins and ancient architecture, stroll down enchanting cobblestone alley-ways, and sip fine local wine atop panoramic hills.
Your participation supports
Ever True: The Campaign for Purdue University
Your travel-package registration fee includes support for ongoing adventures, events, and lifelong educational opportunities with the President's Council family. As a part of your overall price, a $250-per-person, tax-deductible donation to the President's Council Enrichment Fund helps underwrite the involvement of Purdue educators and administrators to enhance your personal travel experiences—a benefit exclusive to Purdue President's Council members.
Itinerary Highlights:
Seven-night luxury river cruise exploring Burgundy and Provence aboard the all-inclusive Uniworld S.S. Catherine, exclusively chartered for the Purdue President's Council
Visit Avignon, the heart of Provence, and see the medieval Palace of the Popes and the ancient Roman aqueduct, Pont du Gard, both UNESCO World Heritage Sites
Stroll through medieval Viviers, a small enchanting town with cobblestone lanes
Discover Roman ruins and medieval architecture in ancient Arles, a Provençal city dating back to the 7th century that inspired over 200 Van Gogh paintings
Enjoy a glass of fine local wine overlooking France's oldest medieval twin cities, Tournon and Tain-l'Hermitage, nestled among vineyards
Journey to Lyon, a 2,000-year-old city and the gastronomic capital of France
Explore Beaune, the center of the Burgundy wine-making region
Purdue President's Council Welcome & Farewell Receptions
Onboard the S.S. Catherine:
Full program of comprehensive shore excursions led by English-speaking local experts with use of Quietvox portable audio headset systems
All meals included in the elegant Cézanne Restaurant featuring regional and international cuisine
Unlimited beverages including fine wine, beer, spirits, soft drinks, specialty coffee, tea, and mineral water
Pre-paid gratuities for ship staff and shore excursion guides
Included transfers between airport and ship
Complimentary shipwide Internet and Wi-Fi access
Free use of bicycles and Nordic walking sticks onshore
Luxurious public areas including two lounges with full-service bars, a coffee shop, a well-equipped fitness center, spa, sun deck, and pool
Purdue President's Council and Global Tracks staff
Itinerary & Included Daily Excursions:
Sunday, July 19, 2020 | Avignon
Arrive at Marseille International Airport. You will be greeted by a Uniworld representative and transferred to the Uniworld S.S. Catherine docked in Avignon.
Monday, July 20, 2020 | Arles & Tarascon
Known for its remarkable Roman ruins, Arles has existed since the sixth century when it was founded by the ancient Greeks. It was here that the Romans built their first bridge across the Rhône River, creating a vital overland route between Italy and Spain and facilitating the expansion of their empire. Long renowned as one of the region's most attractive cities, it lured artist Vincent van Gogh, who painted hundreds of works here including "Starry Night." A short distance from Arles is the ancient and charming town of Tarascon. Its many medieval sites include a 12th-century church and a 15th-century castle. Bask in the warmth of the Provençal sunlight in either of these friendly Mediterranean towns.
A special Captain's Welcome Reception and Dinner will be prepared for you this evening.
Included Excursions: Choice of Arles walking discovery tour or Tarascon walking discovery tour
Tuesday, July 21, 2020 | Avignon
The walled city of Avignon, in the heart of Provence, is one of the most fascinating towns in southern France with a host of historic gems to explore. Avignon is home to two UNESCO World Heritage Sites – the mighty Palace of the Popes, an equivalent of today's Vatican where the pope lived in the early 14th century, and Pont du Gard, a 2,000-year-old ancient Roman aqueduct.
Included Excursions: Avignon walking discovery tour with Palace of the Popes, Avignon walking discovery tour with Pont du Gard, or Exclusive guided "Let's Go" kayak ride on the Gardon River
Wednesday, July 22, 2020 | Viviers
An enchanting village where time seems to have stopped centuries ago, Viviers has a long and storied past that goes back more than 1,600 years and a splendid architectural heritage to match. At one time, Viviers was divided along religious lines – the clergy lived in the upper part of the town, the laity in the lower part. Your exploration of the town will take you through both parts, as you begin at the crest and make your way to the riverbank. Visit the fountain square in Old Town, that combines Roman and medieval influences and stroll down cobblestone lanes so narrow you can stand in the middle and touch the historic houses on either side.
Included Excursion: Exclusive intimate Viviers "Village Day"
Thursday, July 23, 2020 | Tournon & Tain-l'Hermitage
Nestled on opposite sides of the river in the heart of the Côtes du Rhône, the picturesque twin cities of Tournon and Tain-l'Hermitage are an ideal destination for connoisseurs of fine wine. Whether you opt for a guided walk or a more vigorous vineyard hike, you'll have a chance to taste the local wines made primarily from Syrah grapes that grow on the steep slopes lining the river.
Included Excursions: Choice of Exclusive Tournon and Tain-l'Hermitage twin villages stroll with wine tasting or Exclusive guided "Let's Go" Hermitage vineyards hike with wine tasting
Friday, July 24, 2020 | Lyon
At the epicenter of French gastronomy, Lyon is a city of tantalizing contrasts. The city boasts colorful Old-World façades, medieval mansions, and hidden passageways as well as a sophisticated urbanity reminiscent of Paris. Situated at the confluence of the Rhône and Saône rivers, and with roots stretching back over 2,000 years to the days of Julius Caesar, Lyon is a place of fascinating dualities. Take a walking tour to learn of the important culinary history of Lyon, explore the city's historic quarter and learn of its rich history of silk-making, or take a guided bike tour along the banks of the Rhône River.
Included Excursions: Choice of Exclusive "Do as the Locals Do" Lyon walking tour, Exclusive silk weavers walking tour, or Exclusive guided "Let's Go" Lyon peninsula bicycle tour
Saturday, July 25, 2020 | Mâcon & Beaune
The pace of life is decidedly more relaxed in Burgundy, where endless rows of grapes hang heavy on the vine. The capital of the region's wine trade, Beaune, is renowned for its history, beauty, and highly prized wine, as well as its medieval-era hospital—the Hospices de Beaune. Located in the southernmost part of Burgundy, Mâcon, a Saône River port, is your gateway to Beaune. Mâcon, also known for its wine, has a distinctly Mediterranean feel and looks to the south for inspiration with its charming pastel-colored buildings.
A special Captain's Farewell Reception and Dinner will be prepared for you this evening.
Included Excursions: Choice of Burgundy wine landscapes, Beaune, Hospices de Beaune with open-air farmers' market visit or Mâcon walking discovery tour
Sunday, July 26, 2020 | Lyon
Disembark the Uniworld S.S. Catherine. You will be transferred with Uniworld to Lyon–Saint-Exupéry Airport for your flight home.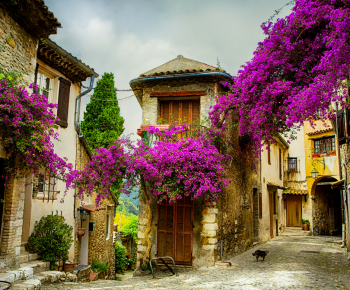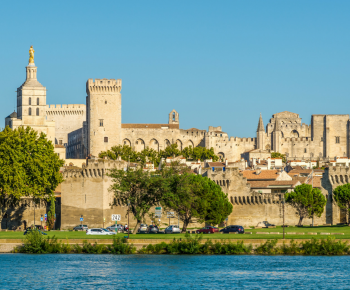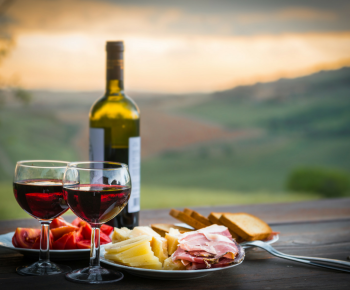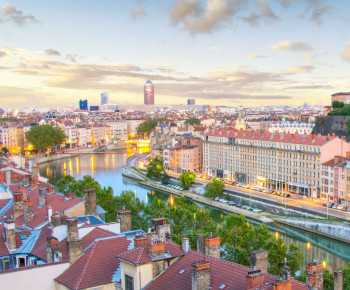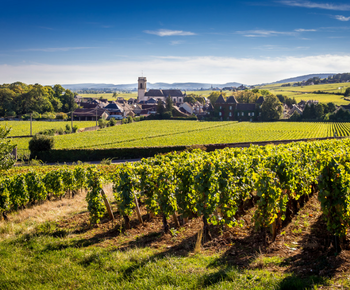 President's Council Rates:
Save $200 per person for all 2017 President's Council Rhine River cruise attendees,
past Uniworld cruiser, or if you book by December 20, 2018!
| | | |
| --- | --- | --- |
| Category & Deck | Double | Single |
| Classic Window Stateroom Ι Deck 1 | 162 sq. ft. | $4,349 | $5,299 |
| French Balcony Stateroom Ι Deck 2 | 194 sq. ft. | $5,549 | $6,799 |
| Deluxe Balcony Stateroom Ι Deck 3 | 194 sq. ft | $6,149 | $8,449 |
| Suite with Balcony Ι Deck 3 | 305 sq. ft. | $8,449 | – |
| Grand Suite with Balcony Ι Deck 3 | 410 sq. ft. | $10,349 | – |
Rates do not include port taxes of $170 per person.
Double pricing is based on double occupancy or two people per stateroom.
Single pricing is based on one person per stateroom and is capacity-controlled by Uniworld and subject to change.
Cancellation Schedule: Cancellation penalties apply once deposit is paid, so please review policy below.
Reservation Booking Terms and Conditions:
Required Deposit: $1,500 per person for double occupancy and $2,500 for single occupancy
Second Payment: 50% of the remaining invoice balance is due by December 13, 2019
Final Payment: March 13, 2020
Pre-Cruise Package details coming soon!
Airfare is not included. Global Tracks will book your air arrangements for a $75 ticketing fee, or you may choose to handle your own reservation.
Passports: Passports are required for all guests and must be valid for six months after the end of the cruise.
Travel Insurance: Global Tracks offers optional travel insurance. Purchase within 15 days of deposit for additional benefits.
Cancellation Penalties: All cancellations must be made in writing to Global Tracks. Any payment to Global Tracks constitutes your acceptance of the terms and conditions set out herein, including but not limited to the Cancellation terms. Total Fare calculation includes river cruise fare, pre-cruise package and extended land programs. Airfare is non-refundable once ticketed.
| | |
| --- | --- |
| Cancellation & Penalty Schedule | Penalty Applicable |
| From time of deposit until December 13, 2019 | $500 per guest penalty |
| From December 14, 2019 to March 13, 2020 | $1,500 per guest penalty |
| From March 14, 2020 to April 20 , 2020 | 50% of total fare per guest penalty |
| From April 21, 2020 to May 20, 2020 | 75% of total fare per guest penalty |
| After May 21, 2020 | 100% of total fare per guest penalty |