Baltic Cruise: London to Stockholm via St. Petersburg
June 7-19, 2018
Join the Purdue President's Council for a 12-night Baltic cruise with fellow Boilermakers aboard the all-inclusive six-star Crystal Serenity. Welcome to All Exclusive, a new standard of travel that is modern and sophisticated from the World's Most Awarded Luxury Cruise Line.  The Crystal Serenity is a 1,070-guest ship with the highest space-per-guest ratios at sea.
Our itinerary includes the gems of the Baltic and North Seas, from medieval cobblestone streets and ornate old-world bridges to a trendy, contemporary vibe and modern-day Scandanavian design. Visit Amsterdam's Rijksmuseum to see Rembrandt's famed "Night Watch," see Kronborg Castle in Copenhagen, inspiration for Shakespeare's Hamlet, and marvel at the treasures of St. Petersburg's Hermitage.
Highlights:
Purdue President's Council Welcome and Farewell Receptions
Purdue President's Council Dinners in the Crystal Dining Room
Optional Exclusive President's Council Shore Excursion in St. Petersburg to visit the Hermitage, Church of the Savior, and Peterhof Fountains
Optional Exclusive President's Council Shore Excursion in Stockholm to visit the Vasa Ship Museum, Drink at the Ice Bar, and Old Town
Full cruise itinerary to historic Baltic capitals and ports with castles, palaces, and museums, plus two relaxing days at sea
Purdue President's Council and Global Tracks staff
Choice of cabins and suites aboard the 6-star Crystal Serenity
All meals–gourmet Crystal cuisine–in a selection of restaurants and cafes, 24-hour room service, and dinner in each specialty restaurant: Prego and Silk Road
Fine wines, champagne, premium spirits, specialty coffee drinks, soft drinks, fresh juices, bottled water, and afternoon tea service
Pre-paid gratuities for housekeeping, bar, dining, and butler staff
Free Internet/Wi-Fi (60 minutes per day per person)
Onboard entertainment including award-winning Broadway-style shows, vocalists, performers, and piano bars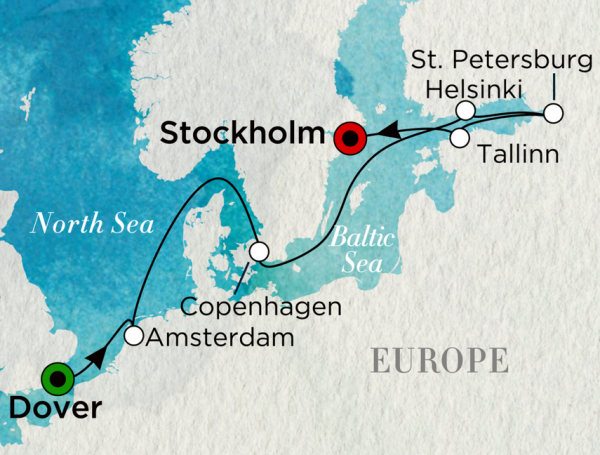 Purdue University Board of Trustee Representative:
Malcolm S. DeKryger
Malcolm S. DeKryger earned a masters degree from Purdue's College of Agriculture in 1983, and was appointed to the Board of Trustees in July 2016. He is the president and co-owner of Belstra Milling Company, an independent livestock feed manufacturer located in DeMotte, Indiana that works closely with six Belstra Group pig farms and several large dairy farms owned by local families in the Fair Oaks, Indiana area. He is also a part-owner and the primary developer of all Belstra Group pig farms.
Additionally, Mr. DeKryger is the general contractor and manager of "The Pig Adventure," a working hog farm at Fair Oaks Farms that educates visitors on the pork industry. He has previously served as a member of the board of Indiana Pork Producers, and has received a number of awards for his commitment to upholding ethical farming practices including the Outstanding Community Involvement and Neighbor Relations award from the Indiana Soybean Alliance in 2008, an animal welfare award from the Indiana Veterinary Medical Association in 2014 and the Environmental Stewardship award from the National Pork Board in 2010. He was also named a "Master of the Pork Industry" in 2013 by National Hog Farmer magazine.
The Purdue College of Agriculture named him a Distinguished Animal Sciences Alumnus in 2008 and a Distinguished Ag Alumnus in 2012. He has served on the College of Agriculture Dean's Advisory Council and in 2012, he and his wife, Donna, established a scholarship for Purdue students in the Department of Animal Sciences. They are also frequent supporters of the Purdue Musical Organizations and the Purdue Varsity Glee Club.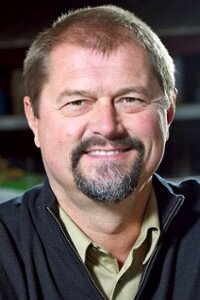 Itinerary:
Thursday, June 7, 2018 | London, England / Embark in Dover
Embark the Crystal Serenity and join fellow travelers this evening for a President's Council Welcome Reception followed by dinner.
Friday, June 8 – Saturday, June 9, 2018 | Amsterdam, Netherlands
Explore this beautifully preserved city with quaint architectural styles, priceless art treasures and welcoming people. Many of its wondrous highlights are located within the five concentric canals that grid the city's older neighborhoods and business districts. Whether cruising its waterways or visiting its exquisite galleries and museums, you will discover a wealth of fascinating sightseeing opportunities.
Sunday, June 10, 2018 | Cruising the North Sea
Spend the day enjoying the luxurious amenities of the Crystal Serenity.
Monday, June 11, 2018 | Copenhagen, Denmark
Denmark, the world's oldest kingdom, awaits your discovery on this visit to its lively capital, Copenhagen. Immerse yourself in the vitality of this delightful city as you explore its expansive parks and plazas, as well as its treasure trove of historic galleries and buildings. Visitors traveling outside the city enter an altogether different world; one where stately castles are found nestled in the gentle, emerald-green Danish countryside.
Tuesday, June 12, 2018 | Cruising the Baltic Sea
Spend the day enjoying the luxurious amenities of the Crystal Serenity.
Wednesday, June 13, 2018 | Helsinki, Finland
A heritage spanning over 450 years awaits you as you step ashore in Helsinki, "City of the Sea." Helsinki has produced some of the world's finest architects. Today, the legacy of their splendid work is seen everywhere. Nonetheless, nature has not been subdued, as leafy parks and picturesque bays continue to exert their timeless influence. A political and economic hub, this city is also a cultural center boasting 20 theatres, the National Opera, and numerous museums and art galleries.
Thursday, June 14 – Saturday, June 16, 2018 | St. Petersburg, Russia
Formerly known as Leningrad, St. Petersburg is Russia's second-largest city. It lies on a series of islands on the broad reaches of the mighty Neva River. The network of decorated bridges arching above the numerous waterways and canals is a visual delight.
Thursday, June 14th, 2018 | Optional Exclusive President's Council Shore Excursion: Introduction to the Hermitage, Church of the Savior on Spilled Blood, and Peterhof Fountains
$270 per person
The Hermitage, also known as the Winter Palace, is the largest and richest museum in St. Petersburg. Enjoy a guided tour of the highlights of the this 18th-century Baroque palace with one of the world's most prestigious art collections. Next, we continue to the Church on the Spilled Blood, constructed between 1883 – 1907, built by Alexander III to honor his father, who was assassinated where the church now stands. The resplendent structure features beautifully detailed mosaics left unpolished so that they reflect the sunlight. Enjoy lunch enroute to Peterhof. This afternoon we visit Peterhof's Lower Gardens and the Grand Cascade, the largest fountain ensemble in the world. The park comprises of 150 fountains, including four cascades decorated with gilded statutes of mythological characters.
Sunday, June 17, 2018 | Tallinn, Estonia
Tallinn, capital of the independent republic of Estonia, was a key trading city of the Hanseatic League and one of the largest cities in Europe in the Middle Ages. The exceptionally well-preserved Old Town has earned Tallinn a place on the UNESCO World Heritage List. Ancient town walls, old churches, graceful steeples, twisty cobblestone streets, red-tiled roofs and imposing towers reveal German, Swedish and Russian architectural influences.
Monday, June 18, 2018 | Stockholm, Sweden
Sweden's capital, Stockholm, which sprawls over 14 islands, is often called the "Beauty on Water." Resting amid wooded hills, it is a city surrounded by water, firmly linked by over 50 bridges.
Optional Exclusive President's Council Shore Excursion: Vasa Ship Museum, Drink at the Ice Bar, and Old Town
$145 per person
Depart the pier via motorcoach for the maritime Vasa Museum. On August 1628, Vasa set sail on her maiden voyage and sank in the Stockholm harbor. The wreck was salvaged in 1961 after 333 years under the sea. The reconstructed vessel, 98% original, is splendidly adorned with hundreds of carved sculptures. Next, travel to the heart of Stockholm for a visit to the famed Ice Bar. The year-round Ice Bar is kept at a chilly 23 degrees Fahrenheit. Bundle up in your provided fur poncho and mittens to sip a drink served in an ice glass. Afterwards enjoy free time in Old Town, known as Gamla Stan. Explore its maze of cobblestone streets, shops and undeniable charm.
Tuesday, June 19, 2018 | Disembark in Stockholm, Sweden
Disembark the ship and transfer to the airport for your flight home.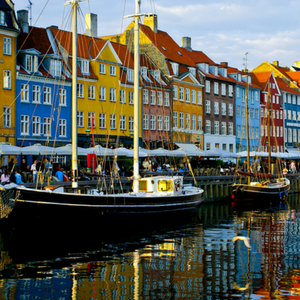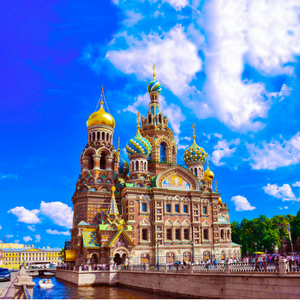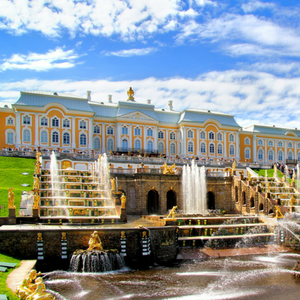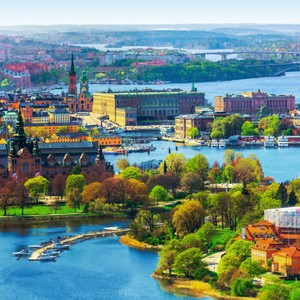 President's Council Cruise Stateroom Rates:
All-Inclusive cruises include complimentary fine wines and premium spirits as well as gratuities for housekeeping, bar, dining and Penthouse butler staff, and much more!
Category & Deck
Double
Price per person
Single
Deluxe Staterooms with Window | 226 sq.  ft.
C3 | Deck7 | Forward
$4,090
$5,315
C2 | Deck7 | Limited View
$4,445
$5,775
C1| Deck 7 | Mid-Ship
$4,755
$6,185
Deluxe Stateroom with Verandah | 269 sq. ft.
B3 | Deck 8 | Forward
$5,705
$7,990
B2 | Deck 8 | Limited View
$5,845
$8,180
B1 | Deck 8 | Mid-Ship
$5,965
$8,350
A2 | Deck 9 | Forward
$6,050
$8,470
A1 | Deck 9 | Mid-Ship
$6,140
$8,595
P2 | Deck 10 | Forward
$6,230
$9,345
P1 | Deck 10 | Mid-Ship
$6,325
$9,490
Penthouses and Suites
PH | Penthouse | Deck 10 & 11 | 403 sq. ft
$9,485
$16,660
PS | Penthouse Suite | Deck 11 | 538 sq. ft
$12,805
$25,610
CP | Crystal Penthouse | Deck 11 | 1345 sq. ft
$25,610
$51,220
*Rates do not include port taxes of $708 per person.  Double pricing is based on double occupancy or two people per stateroom. Single pricing is based on single occupancy or one person per stateroom and is capacity controlled by Crystal Cruises and subject to change.
Optional President's Council Excursions:
St. Petersburg, Russia: $270 per person         Stockholm, Sweden: $145 per person
Reservation Booking Terms and Conditions:
Travel Insurance:  Global Tracks offers optional Travel Insurance. Purchase within 15 days of deposit for additional benefits.
Required Deposit: 20% deposit per stateroom upon registration
Save an additional 2.5% if paid in full by December 8, 2017
Final Payment Due: March 2, 2018
Crystal Society Member Benefits: Additional savings apply
Passports: Passports are required for all guests and must be valid for six months after the end of the cruise.
Airfare is not included. Global Tracks will book your air arrangements for a $75 service fee or you may choose to handle your own reservation.
International Flights: For passengers arranging their flights on their own, please note you should arrive in London and depart from Stockholm.
Cancellation Penalties: All cancellations must be made in writing to Global Tracks. Travel Insurance and Airfare are non-refundable once ticketed. Any payment to Global Tracks constitutes your acceptance of the Terms and Conditions set herein, including but not limited to the cancellation terms.
| | |
| --- | --- |
| From time of deposit until March 2, 2018 |  $100 penalty per person |
| From March 3, 2018 to April 20, 2018 |  20% of total package |
| From April 21, 2018 to May 17, 2018 |  50% of total package |
| From May 18, 2018 to departure | 100% of total package |